Paradise Valley Transitional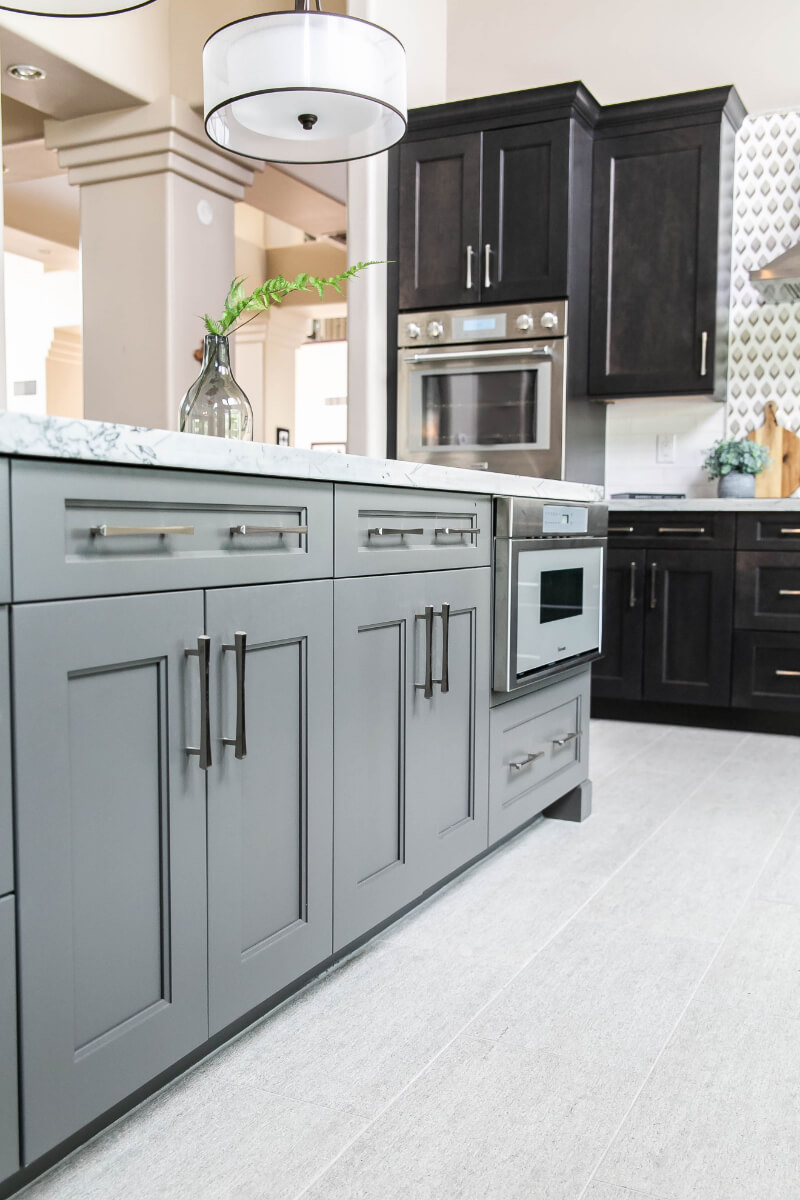 Out with the Old, In With the New
Phil and Mary are long-time customers of Caine and Company. Over the past several years we have completed a number of other projects in their Paradise Valley home including an addition, a detached garage, bathroom remodels, renovating the laundry room, and new flooring. However, while the rest of their home was turned into a beautiful example of stylish transitional design, their kitchen sat sadly in the late 1970s. After an extensive redesign, and major kitchen remodel we can happily say the room now sets the stage for the rest of the home.
A good comparison is to look at how bland this Paradise Valley kitchen looked before Caine & Company provided its kitchen remodeling services. But of course we much rather you have the impression of how the home looks after we completed the project. We began with a demo plan and a floor plan as shown next.
The remodeled room is now the main focal point of the house featuring Quartzite countertops, induction cooktop, and decorative floating shelves. Other details include bold pattern backsplash tile and built-in appliances and built-in storage.
Contact Us Today. Start Your Dream Project.