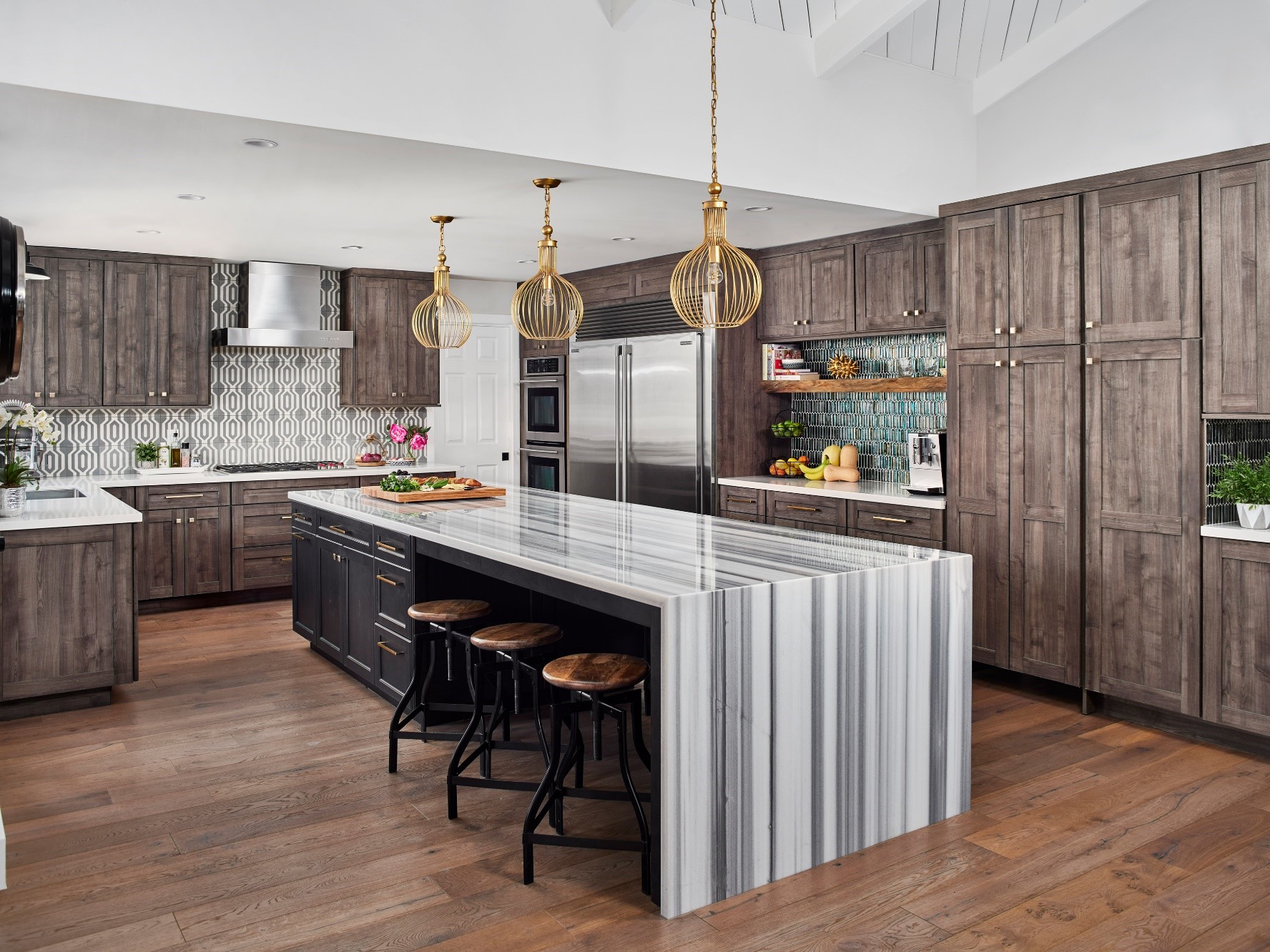 1980's Style Today
This project was done at one of your Scottsdale neighbors where the focus was taking a 1980s room and using Caine & Company's kitchen remodeling services to convert it to a Contemporary/Transitional appeal. The picture that follows shows a larger view than the picture on top.
There are many details that can be missed. For example, the modern backsplash mixes perfect with the waterfall countertop while incorporating traditional Shaker Style Cabinets, Oak Floors and Lighting. We wanted to ensure a sophisticated look while not feeling cold and more like a family kitchen. You can see how me combine a rustic appearance with sleek appearance too.
The following two pictures allows us to isolate the waterfall countertops and wire-pendant style lighting. Another subtle details is the glass backsplash tile on the right reflects the shape of the range tile. A good comparison is to look at how this Scottsdale kitchen looked before Caine & Company provided its kitchen remodeling services.
But of course we much rather you have the impression of this new remodeled Contemporary/Transitional Kitchen. If you're interested in working with experienced local contractors that can streamline your kitchen remodeling process, contact us today to schedule your consultation. We'll happily answer your questions and help you see why so many of our customers refer us to their friends and families.
Contact Us Today. Start Your Dream Project.